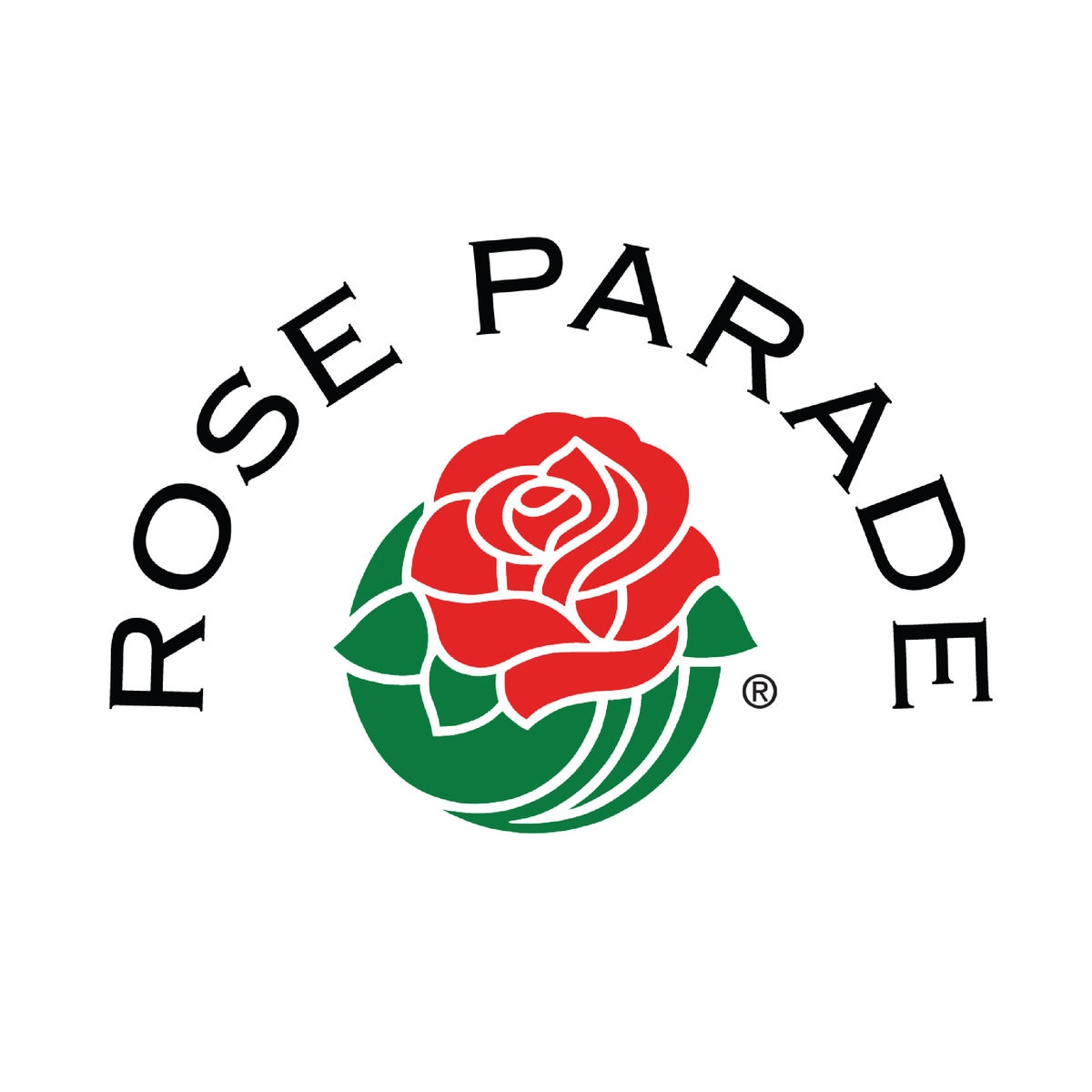 Mason Invited to the 2024 Rose Parade®
The Mason Marching Band has been invited to march in the 2024 Rose Bowl Parade®. The Rose Parade® is one of the most prestigious events for a marching band to perform in, and we are incredibly excited for this once-in-a-lifetime opportunity for our students!
We are thankful for the legacy of our former band members and the current Seniors who paved the way for us to be able to participate in such an amazing event. We are looking forward to our adventure ahead and are so proud of our students!
Pasadena Tournament of Roses Association is the non-profit organization that has annually produced the New Year's Day Rose Parade since 1890 and the Rose Bowl since 1902. "America's New Year Celebration" is "a festival of flowers, music and equestrians and sports unequaled anywhere in the world." It features approximately 40 floats, 17 equestrian units with over 450 horses, and 15 marching bands from around the country and internationally. The Rose Parade travels down Colorado Boulevard in Pasadena, California.
It is considered one of two of the most famous parades to perform at in the United States (the other being the Macy's Thanksgiving Day Parade in NY). This is a tremendous honor for the students and program.
How are Bands Selected to March in the Rose Parade®?
Marching Bands from around the country are selected by a rigorous application process which includes documentation of the band's achievements, video submissions, and director interviews. Many bands from around the world apply each year, with only approximately 15 selected.
When will the Band Travel to the Rose Parade®?
Our trip is departs on Wednesday December 27th thru Tuesday January 2nd, 2024.
What are the Travel Plans for the Students & Family Trips to the Rose Parade®?
Our Travel Partner, Bob Rogers Travel, has arranged several options for Families to travel including a Full Package which covers Air Fare, Hotel, 4 Dinners, Admission to many great expereinces coordinated to match our student trip, Grandstand Seats at the Rose Parade® and participation in our Gala Celebration on the evening before we depart California. You can find the details in our overall Rose Parade® Family Info slides shared back in January HERE.
The latest trip itineraries are below:
How Do I Register My Student?
Will Families Traveling Along Get to See their Students in CA?
As a Friends & Family package participant you will have the chance to experience this once a lifetime experience with other Mason Band Families & there will be several opportunities to see your student too. Although you wont be with your student 24x7, you will be able to connect during scheduled events like during experiences at Disney and Universal Studios as well at the finale Gala Celebration on New Year's Day.
Can Families Extend their Trip with their Student in CA?
Yes, for families that are going out early/staying longer in CA and want to have their student travel with them, they will need to reach out to Mr. Sleppy directly to confirm their plan as part of the registration process. Families will need to confirm arrangements for instruments, flags, rifles, etc. for their student. Students must fly with their family in both directions and they will be required to checkin/checkout with the band on a specific schedule (to be shared later).
What are the Fundraising Plans for the Rose Parade®?
The Boosters have been working hard to lay the foundation for a strong fundraising program. We can't do this without our parent volunteers so if you haven't already, please be sure to fill out the
Volunteer Survey
.
Here's what we have developed and planned for fundraising so far. Please bring other ideas you have forward!
We launched the Financial Assistance Fund in December. This is a special fund that will be used to support students with financial need for a portion of Marching Band and/or Rose Parade® costs. See the details on how to apply in our separate FAQ on this topic.
We overhauled our Mason Band Sponsorship Program and have already been doing outreach to potential Rose Level Sponsors. We need a lot of help to reach all the potential sponsors so please volunteer! And if your company may be interested, we would love your help to make an introduction!
We are finalizing the details of a Trip for 2 Raffe where you will have a chance to win 2 Trips to the Rose Parade® with Mason Band. Tickets will be $25 each or 5 for $100 and the winner can redeem their trips with Bob Rogers Travel (and receive a full refund if they've already registered and made payments towards a trip). Watch for the launch of this raffle very soon!
We will host a post card campaign where students can write to their friends and family to seek donations to their own trip. This particular program was the most successful way families raised money in 2016.
We also need our typical fundraising programs like Flower Sales, Car Raffle, Tag Day, etc to be bigger than ever! We'll need plenty of help so please make sure you take an active role in the volunteer efforts to help our program bring in the most fundraising dollars to support this exciting year with Mason Band.
Individual families are also encouraged to do their own fundraising and should consider various options that might be right for them!
Plus MORE! Do you have other ideas to help us fundraise? Please let us know and better yet, please volunteer! We need you more than ever.
How Do We Apply for Financial Assistance?
Financial Assistance Funds which support students in need are generated by the Mason Band Boosters Fundraising efforts. The amount of assistance provided will be based on both the availability of funds and the demonstrated need and will vary by student. Financial Assistance requests can be made for either the Marching Band Season (school fees, experience fees, etc) and/or for the Rose Parade® trip. For Rose Parade® trip assistance requests, priority will be given to students who would not be able to join the trip without assistance. Not all requests for assistance will be granted. Decisions will be made based on availability of funds and demonstrated need.
The first step to learn more about Financial Assistance is to complete the
2023 Marching Band Commitment Form
where you will have the opportunity to express your interest. For all who indicate they want to learn more about Financial Assistance, they will receive an email with the link to apply. If you have questions, please reach out to
Shannon Wielinga
(VP of Travel) or
Mr. Protzman
.
Can Students Register for Marching Band but not the Rose Parade®?
It is our hope that everyone in the 2023 Marching Band is able to also participate in the Rose Parade. Along with the musical & movement performance experience they get in Marching Band this will be a great once in a lifetime "capstone" experience that students will keep with them forever! If you aren't sure about the Rose Parade, please reach out to Mr. Sleppy or Mr. Protzman to discuss in more detail and make the best plan for your student.
What Forms of Payment are Accepted for Rose Parade® Trip Packages?
All payments are managed by Bob Rogers Travel and they accept 2 methods of payment:
eCheck/ACH which requires a secure connection to your bank account. There are no fees associated with this method..
All Major Credit or Debit Cards (Visa, Mastercard, Discover, American Express) can be used. A 3% Fee is associated with this form of payment.
Checks are not an accepted form of payment.
See below the snip from the Bob Rogers Travel website from the registration process which describes payment options.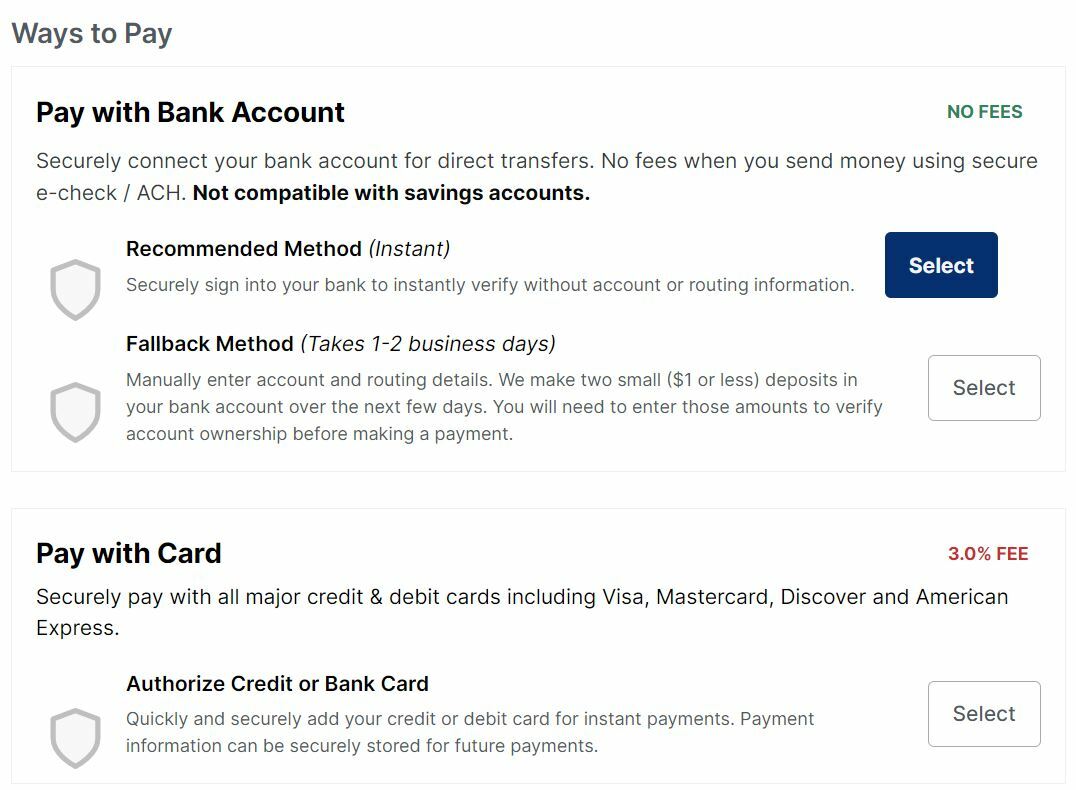 Is there a Gala Only Ticket Option?
Yes! this will be added to the ticket only package. This option will allow families who are planning their own trip to still be able to join the Gala celebration on Jan 1st (evening). This option will not be listed on the Bob Rogers Travel site until the details of the Gala are finalized.
Is there a Rose Parade® Only Ticket Option?
No. Families who are not buying a land, full, or ticket only package with Bob Rogers Travel will need to buy their own Rose Pararde® Tickets. Rose Parade® and Band Fest tickets can be purchased here: https://sharpseating.com/
Can Family who are not Buying a Full Package Fly with the Band?
We do not anticipate an air only option for the trip so the only way to fly with the band is to select a Friends & Family full package. Once air travel plans are finalized we will let you know if this changes.
What Happens if My Student Gets Sick on the Trip?
Student health and safety is a top priority for Mason Band. Each family will complete all the necessary forms during the upcoming Marching Band registration process and we encourage everyone to obtain DMS (dispensing medication at school) forms for symptom relief medication like ibuprofen and acetaminophen during that process. Emergency situations will be handled as per our Emergency Protocol and we will ensure parents are involved at each step for all situations involving their student. We will discuss this further at our upcoming registration workshops so please plan to join those in April. (Dates to be confirmed)
What If I Need to Cancel My Trip?
All payments made to Bob Rogers Travel for Student, Chaperone, and Friends & Family trip packages are NON-REFUNDABLE. We strongly encourage you to consider the Enhanced Trip Insurance option (7.02% of trip cost) which allows you to Cancel For Any Reason. Please carefully review this important information about Trip Insurance HERE
If you purchase the Enhanced Insurance, you will be guaranteed a 75% refund under the ANY REASON benefit, and a 100% refund if TripMate considers the reason for cancelling a covered reason.
If the Trip is Cancelled By Weather, Pandemic, or other Reason Not Initiated by the Traveler What Happens to My Payments?
In the event of a full group cancellation due to COVID or another extreme condition we will work to secure the highest refund possible from our vendors for all travelers, whether insurance was purchased or not. Insurance is still strongly encouraged, as a claim could be filed on what could not be refunded.
How Do I Sign Up to Chaperone?
Updated: We have just a few openings remaining for chaperones, so if you are interested please reach out to Melissa Woodward, VP of Student Experience, after you have completed the volunteer survey.
This will certainly be an exciting year to be part of the Mason Band Student Care Team! You will find a general overview of our Chaperone & Band Aid roles and responsiblities HERE. The first step to express your interest is to fill out the 2023-24 Mason Band Boosters Volunteer Interest Survey HERE. And please hold off on registering your trip with Bob Rogers Travel. We will have a Chaperone trip option available along with the Student Trip and will share more details very soon on how to register.
Typically, our Travel Chaperones are a very experienced group of parents that have been heavily involved in volunteering throughout the season. We ask all Chaperones & Band Aids to commit to at least 8-10 shifts throughout the season (and many do plenty more!). Additionally, Travel Chaperones gain experience first by traveling with the band in a local capacity and then accompanying us for overnight trips. This helps to ensure our Chaperones are familiar with our protocols and procedures as well as provides ample opportunities for our students to get to know those entrusted with their care.
If this sounds like something you'd like to pursue, please fill out the interest survey linked above and look for an email soon with more info about how to join our Student Care team. We look forward to welcoming many new volunteers in 2023!