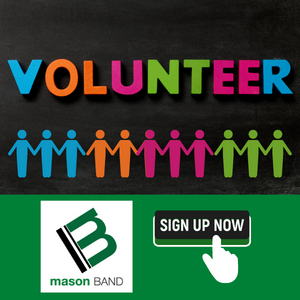 How to Volunteer
Parents of current students are encouraged to volunteer throughout the season. Alumni parents are welcome to volunteer as well! We use Charms to sign up for volunteer shifts.
Click HERE for step by step instructions.
Click HERE for Charms login link.
Click HERE for instructions on how to login.
A current background check is required to be on file with Mason City Schools to volunteer in these areas: Band Aids, Chaperones, Photo Corps, Pit Crew, Uniform Crew. If you need a backgound check, please contact Sarah Jo Tewsbury in MCS HR and let her know you will be volunteering with Mason Band.