Mason Intermediate School Bands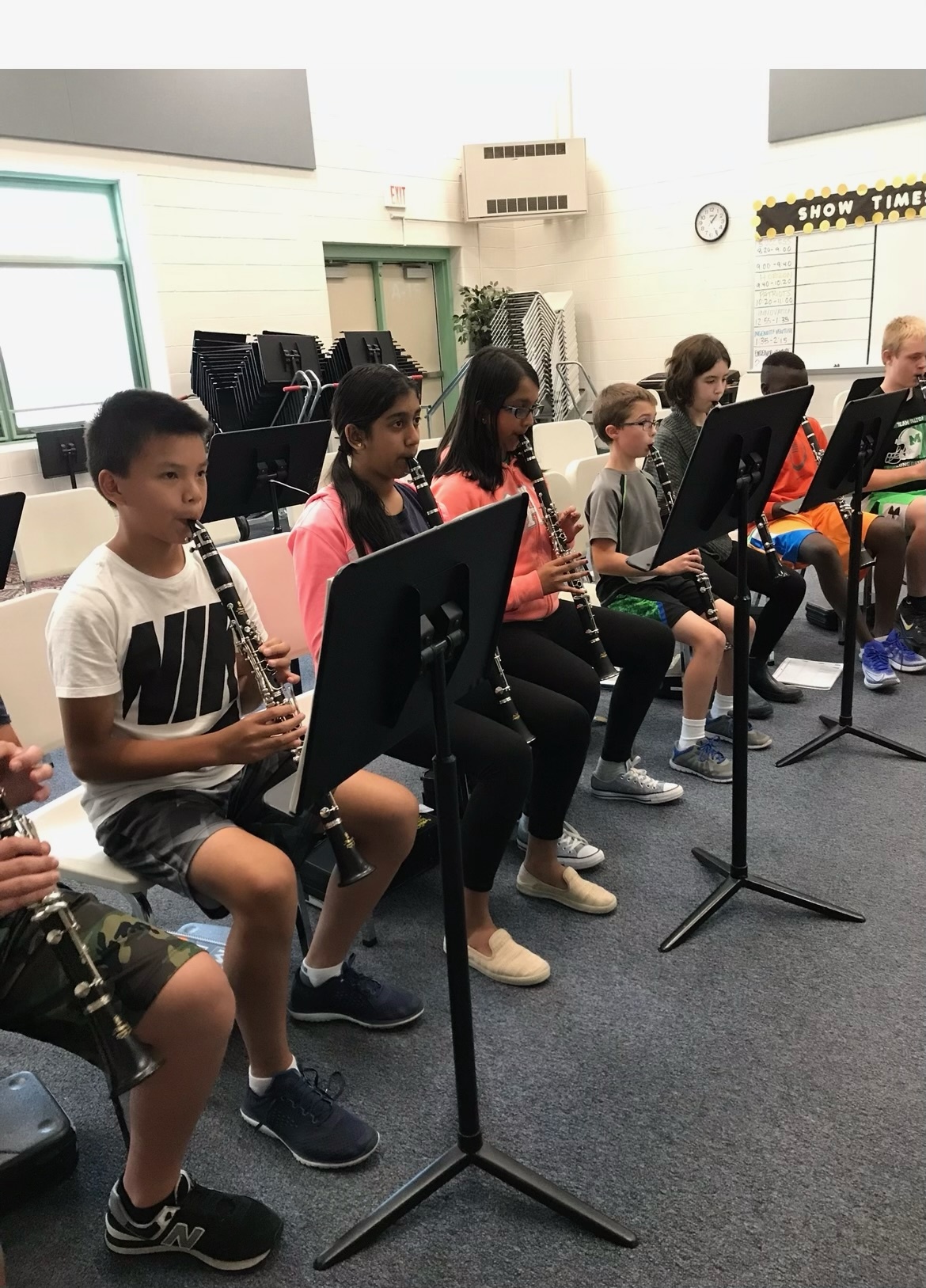 Starting in 6th grade, students can enroll in beginning band as part of our Instrumental Music program. Throughout the year students will learn the basics of playing the instrument of their choice. No previous instrumental experience is required.
Since 6th grade band classes are specifically designed for beginners, this is the best time to enroll in the band program.
Class meets twice a week for 35 minutes each. Woodwinds and brass are grouped together for a more focused learning experience. Percussionists are selected from the current woodwind and brass students near the end of the school year to begin in 7th grade band.
Time commitment for band outside of the school day consists of home practice and two evening concerts, one in winter and spring. Practicing at home is vital to success on a musical instrument to help reading skills and to reinforce the playing techniques taught in class.
As part of the course, students have access to SmartMusic which can be accessed on any computer or tablet. SmartMusic is a great way to make practicing at home fun!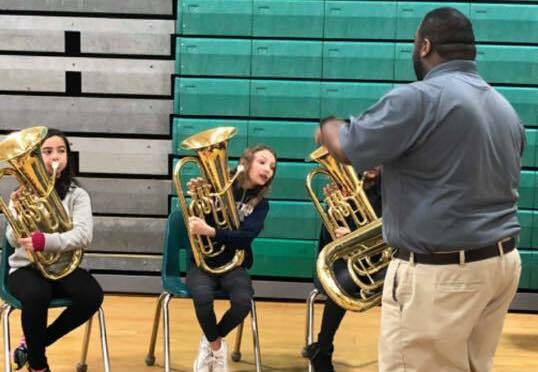 Band Fair
Is your student interested in band but unsure which instrument to choose? Band Fair is an opportunity for 5th grade students to hear and try any of the woodwind and brass instruments offered in 6th grade band.
Band Fair is where your student can get a feel for what it's like to blow through, correctly hold and finger various instruments.
We also provide feedback on which instruments might be a good fit for your student to play:
Flute
Clarinet
Saxophone
Trumpet
Baritone
French Horn
Trombone
Tuba
Band Fair is typically the first Saturday in April. Information is sent home to all current 5th grade students at Mason.
The band directors will also discuss rental recommendations at Band Fair. You may also contact them directly with specific questions. All band students will need to have an instrument and method book by the second week of school.
After-School Band
Sixth grade band students have the opportunity to participate in an additional group that meets after school during the second semester.
This group plays more challenging music with help from our talented high school band students. The After-School Band gets to perform at a high school band concert every spring!