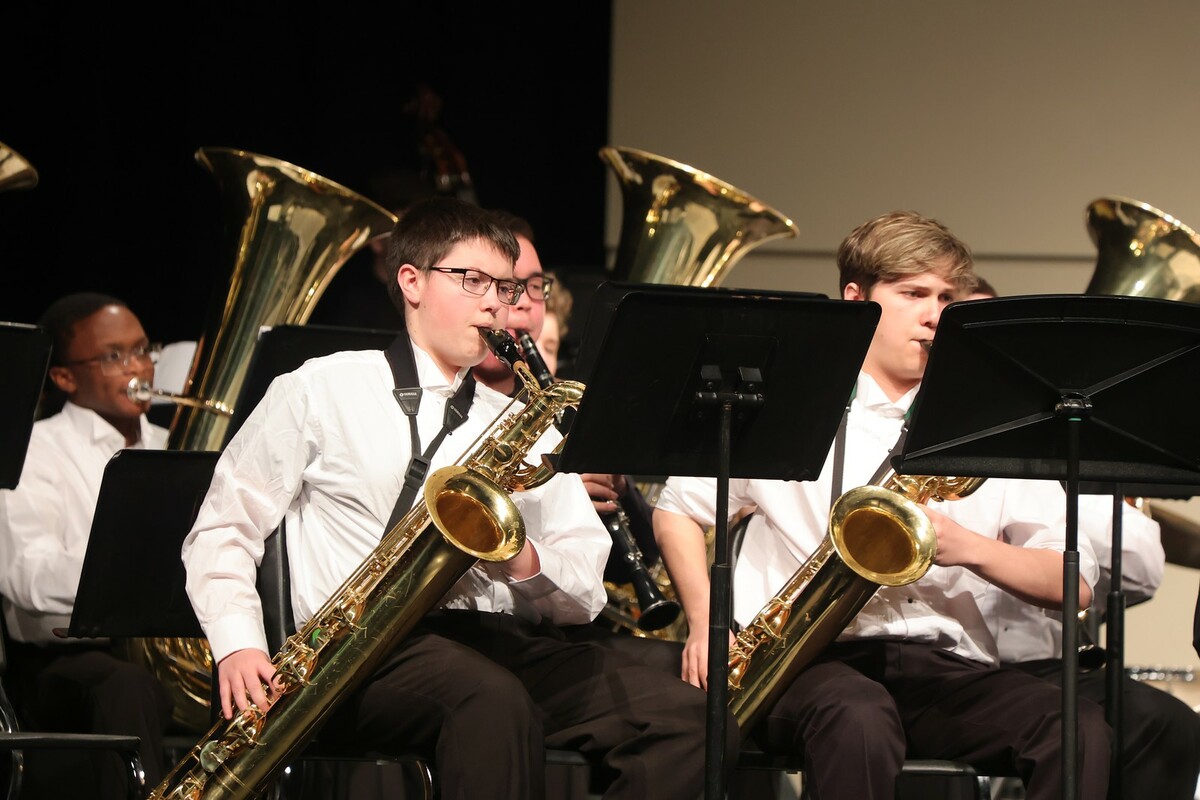 Concert Green & Silver
Concert Green & Silver is an ensemble split into two classes, one with woodwinds and percussion (Concert Silver) and the other with brass and percussion (Concert Green). Students focus on the fundamentals of playing musical instruments and building ensemble playing skills.
Concert Green & Silver Student Info
Concert Green & Silver is a year-long course that performs two to three concerts during the school year with opportunities to participate in small ensembles, too.
Student in all ensembles are always encouraged to study privately on their instrument. Participation fulfills the prerequisite for participation in extra-curricular and co-curricular events such as Marching Band, Jazz Band and Winter Percussion.