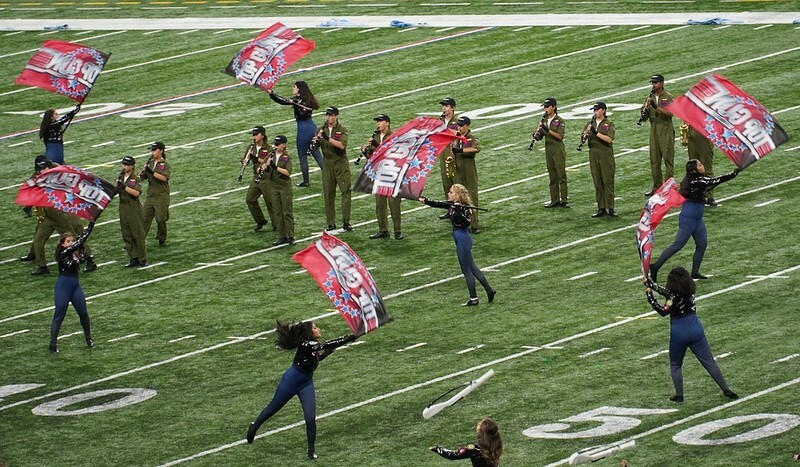 Marching Band Guard
Competing at the national level, the William Mason High School Marching Band has a long history of producing award-winning performances with spectacular music and Color Guard choreography.
As an integral component of the Marching Band, the Color Guard provides the "bling" to the show with dynamic costumes, props, dance, gymnastics, flags, rifles, sabres and more.
The Marching Band competes in several competitions each season in the Mid States Bands Association and Bands of America circuits. Also, we proudly host two competitions at Mason's Dwire Stadium.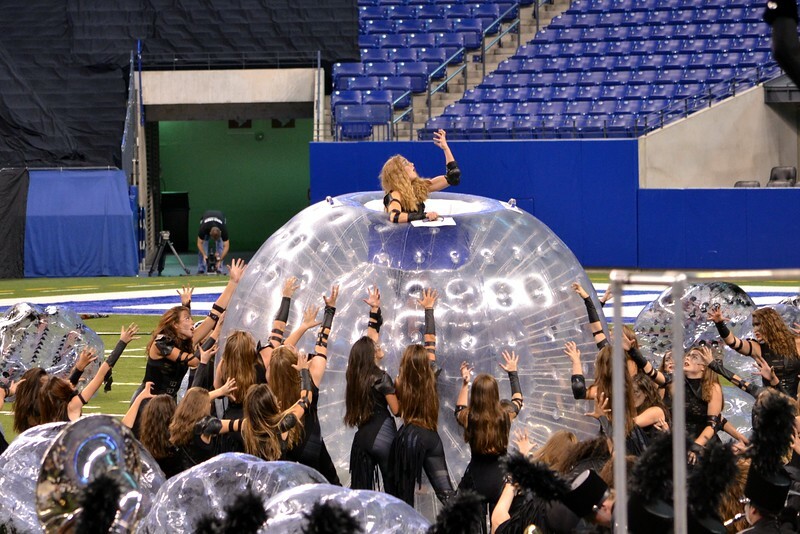 Marching Band Achievements
BOA Grand National Finalists
2021 11th place
2019 7th place
2018 7th place
2016 3rd place
2015 4th place
2014 5th place
2013 6th place
2012 8th place
2011 10th place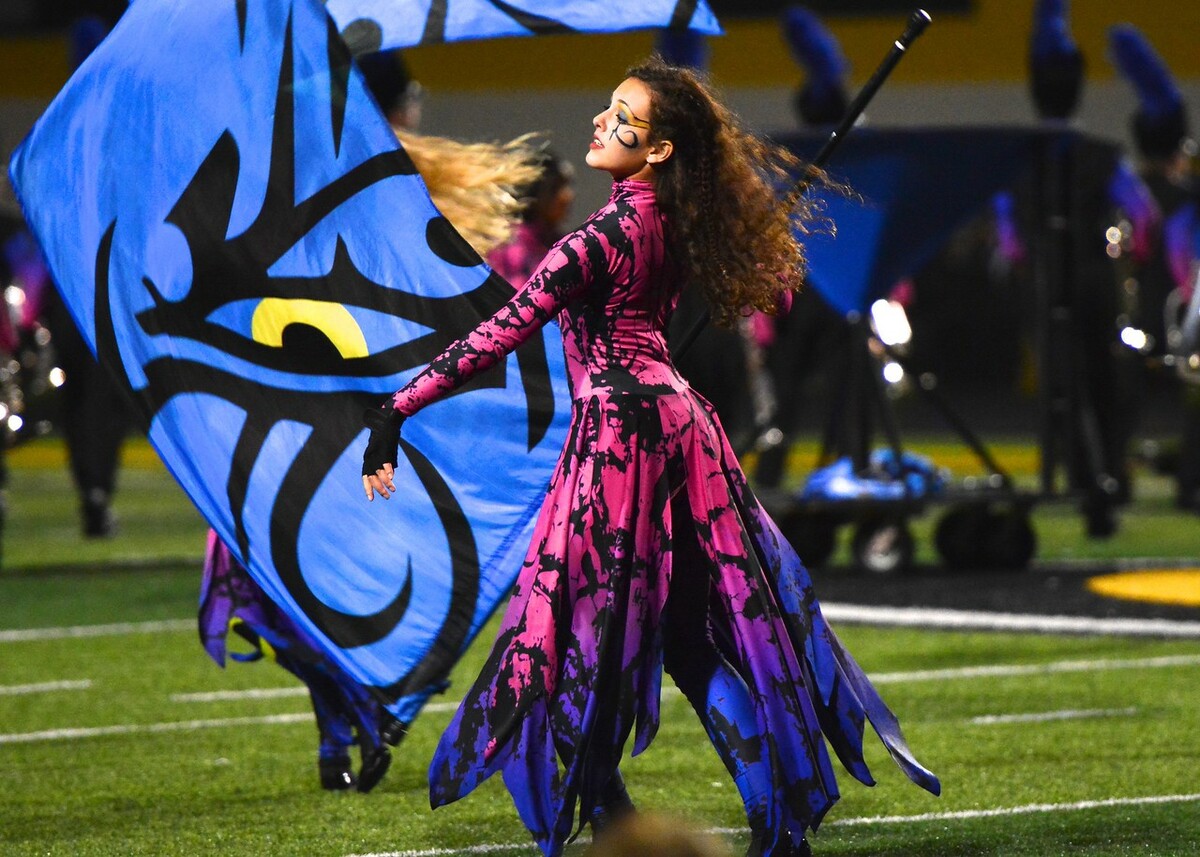 BOA Regional Champions
2018
2016
2015
2014
2013
2010
Color Guard Student Info
The Marching Band Color Guard is a co-curricular activity that meets outside of the school day. The season kicks off in late May including a week-long Color Guard Camp in June, then regular practices from late July through mid-November.
Auditions are held in April each year. Students interested in being accepted to the Color Guard are strongly encouraged to participate in the MMS Winter Guard during 7th and 8th grade to learn basic skills.
Please contact Erica Compton at comptone@masonohioschools.com for more information.