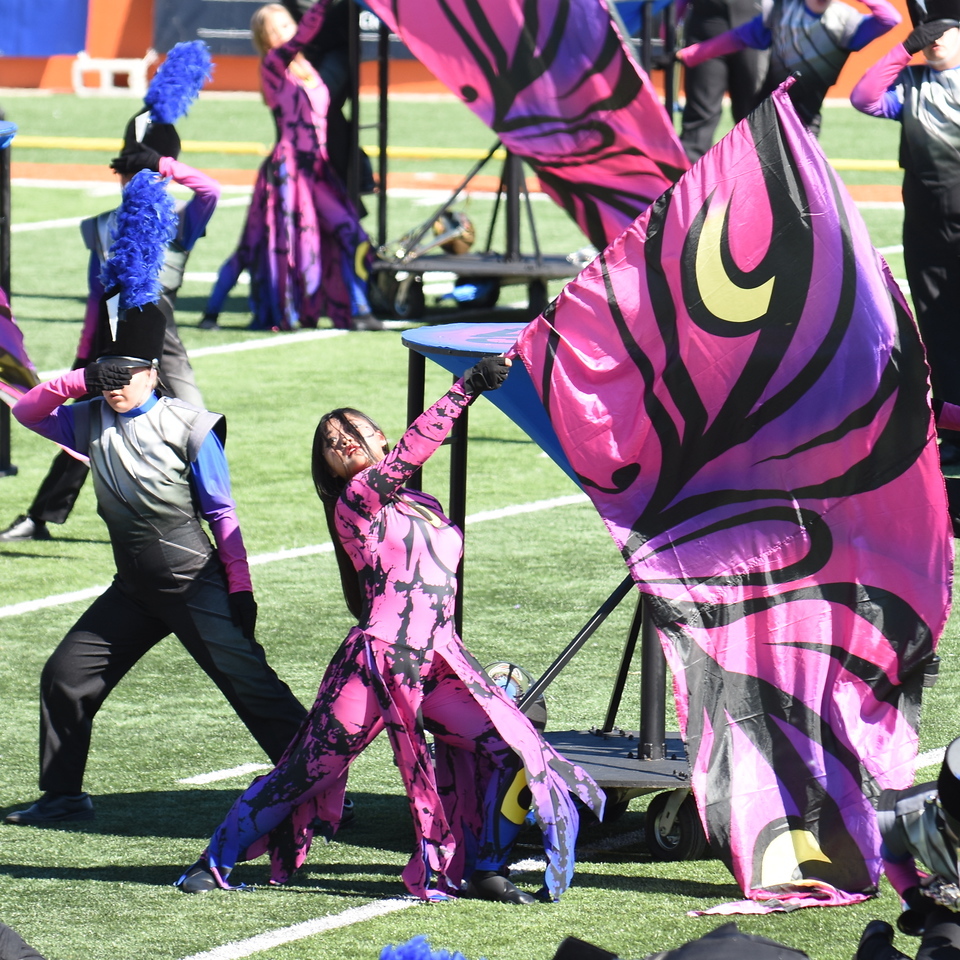 Color Guard
Color Guard is an exciting performing art that combines dance and props that are tossed and spun in the air.
Not everyone knows what Color Guard is or what we do, but we're here to change that!
We use dance technique, choreography, gymnastics, costumes, makeup and equipment to create stunning visual effects for the Marching Band and for dedicated Guard competitions.
Like figure skating, Color Guard is both an art and a sport. As an art form, the effects we deliver are jaw-dropping. And as a sport, Color Guard is physically challenging and highly competitive.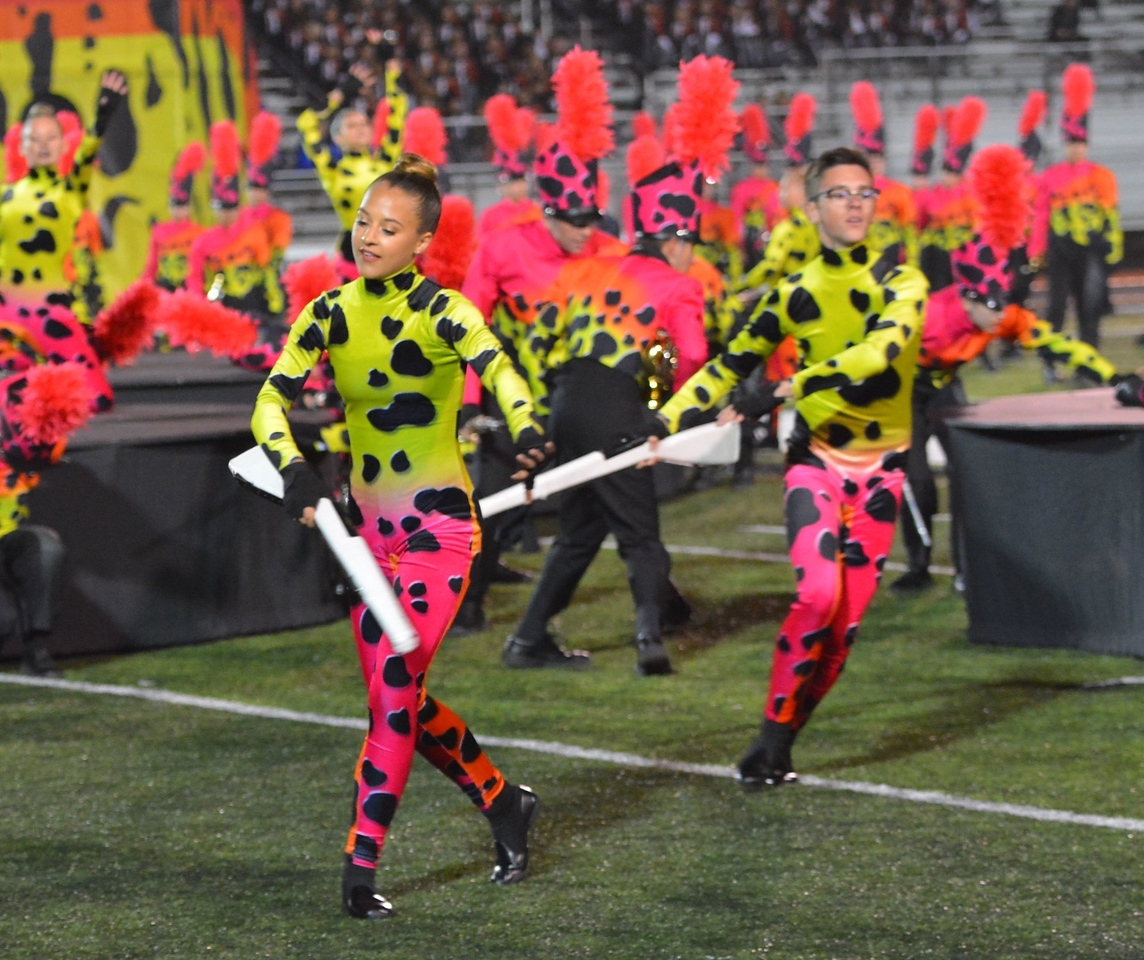 Why join the Color Guard?
When you become a Color Guard member, you become family.
Beyond dance and equipment choreography, members develop leadership and teamwork skills as they work together to produce an amazing show.
Color Guard is also extremely rewarding and fun. It's a place to make lifelong friends and see the fruit of all your hard work with an amazing performance.
Most importantly, there's NO EXPERIENCE REQUIRED to join the Color Guard. That's right, we will teach you everything you need to know to perform at the national level.