Mason Bands Sponsorship Form: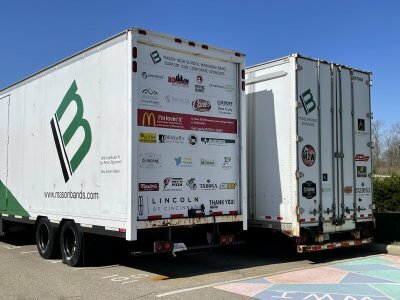 Why Support Mason Bands?
Local Exposure for your business: With over 10,200 students served in one of the largest school districts in Ohio, your promotion is seen by thousands of students and parents
International Exposure for your business: We have traveled to many high-profile locations, including the 2016 Rose Bowl Parade, Carnegie Hall in NYC, and the University of Toronto in Ontario, Canada just to name a few...
Mason Bands has a Tradition of Excellence: Mason Marching Band is an 8-time Bands of America Grand National Finalist AND we are one of the few programs in the world to receive multiple John Philip Sousa Foundation awards: The Sudler Flag of Honor for excellence in concert band performance and the Sudler Shield of Honor for excellence in marching band performance.
You are supporting music education: Music programs provide a creative outlet for students with many benefits to their social, emotional and intellectual well-being.
We need you!: As you can imagine, there are significant costs associated with managing such a large organization. School budgets continue to decrease which transfers additional expenses directly to the families. The music program is a year-round program costing several thousands of dollars and includes fees for participation, travel, private lessons, along with uniform and instrument rentals
We love and support our sponsors!: We partner with you to help promote your business and show our appreciation by wearing your logo on our shirts and displaying on our semi-trailer (gold-level and above), featuring you on social media and giving you our business.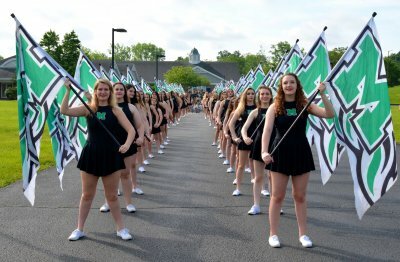 ---
Here is how you can help!
Make a CASH or IN-KIND* donation
*An In-kind donation being the equivalent donation in product, food or services.
2022 Sponsorship Levels and Benefits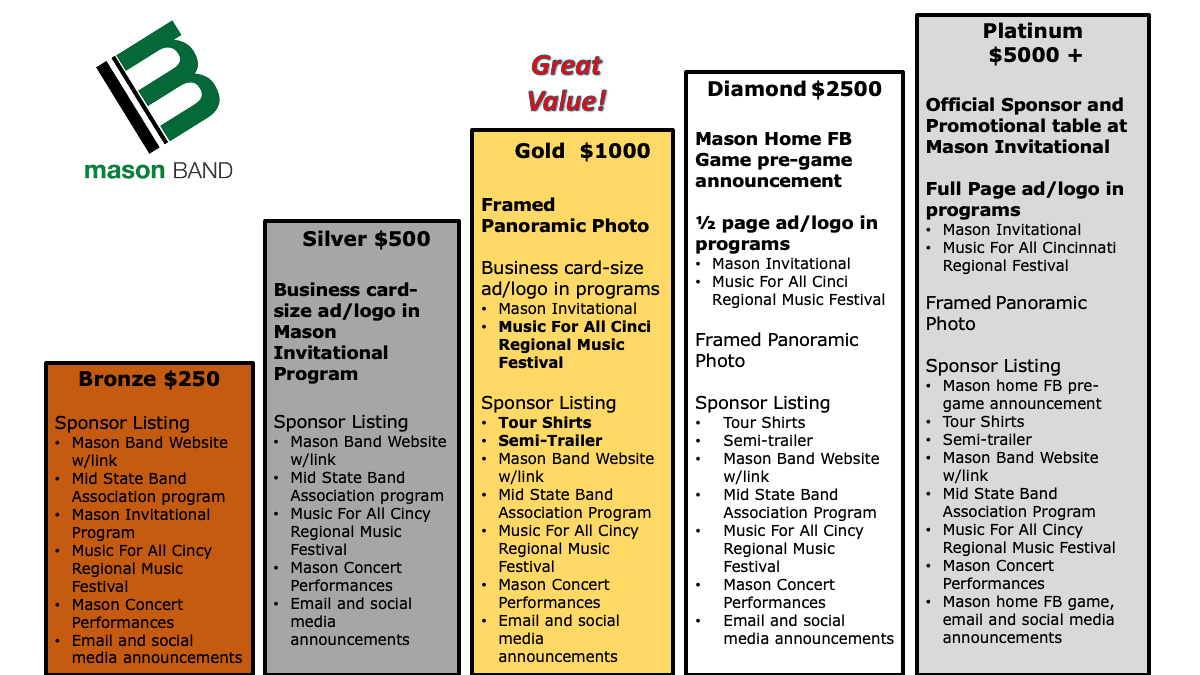 Additional Support Opportunites
Feed the Band: The ability to provide meals, snacks, water or discounts to offset the expense of feeding the students.
Dine & Donate: Your business is promoted on our social media sites and to the student population at MHS to dine at your establishment on a selected date, and a percentage of proceeds are returned to our organization. A 'win/win' scenario increasing business on a 'slow night'! This could work for any retail establishment.
Host your space: Provide the ability to utilize your location to host events, advertise our fundraisers, etc.
Have another idea?: Let's get creative to promote your business together with Mason Bands.
Yes! I want to become a Mason Bands Corporate Sponsor and Partner!