Looking to buy or sell a used band instrument?
The Instrument Classifieds page will serve as a hub for used band instruments available for sale. Whether you're looking to buy/sell a used step-up instrument, marching band practice instrument, or a student model instrument, this page will be updated with instruments available from Mason Band friends, family, and alumni. All postings have been vetted and approved by someone on the band director team. Scroll down to see available instruments for sale.
Only instruments in good working condition will be posted to this page, but directors recommend families request to see and try the instrument in person before buying.
Want to post an instrument for sale?
Email Mr. Rex with the following information:
1. Instrument Type (Flute, Trumpet, etc.)
2. Instrument Brand (Yamaha, Bach, etc.)
3. Instrument Model Name/Number (Allegro, 42BO, etc.)
4. Picture(s) of the Instrument and any accessories.
5. A brief description of use, condition, etc.
6. Contact Information.


Yamaha

YTR-5335GS Intermediate "Allegro" Trumpet
Yamaha "Allegro" step-up trumpet in GREAT condition. Purchased used in 2022 from the original owner and has been very well maintained. Comes with two mouthpieces and all accessories seen in pictures. Asking $600.00. Text/Call Michelle Cooper.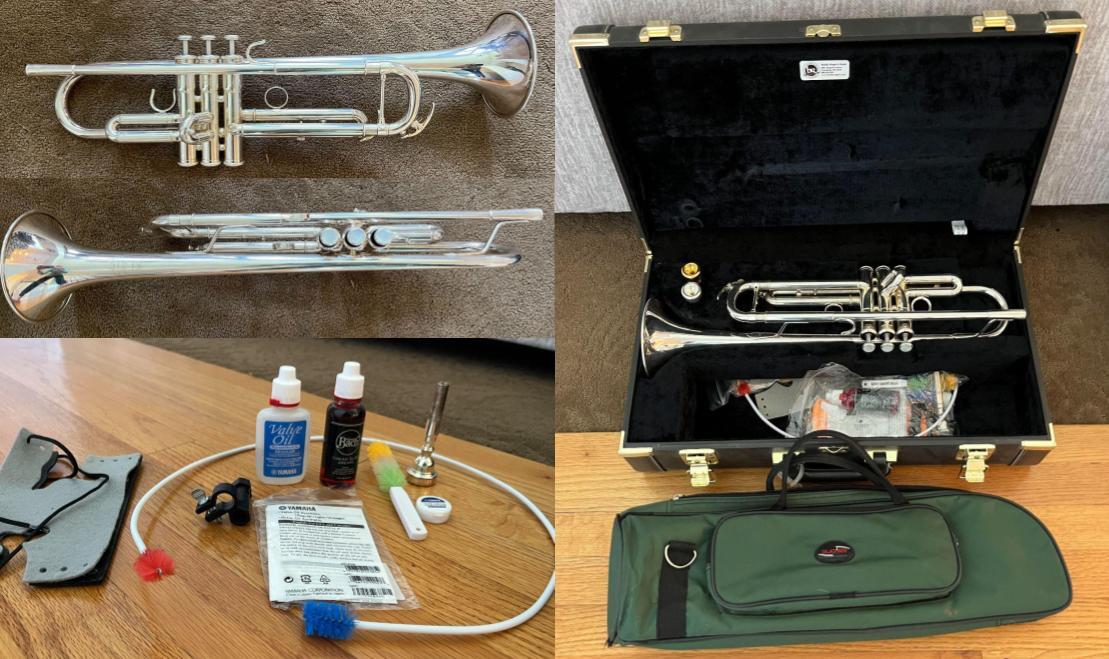 Bach Student Model Trumpet
Bach student model trumpet with case and BERP. Perfect for a beginner trumpet or marching band practice trumpet. Asking $200.00 or best offer. Text/Call Michelle Cooper.