Mason Middle School Bands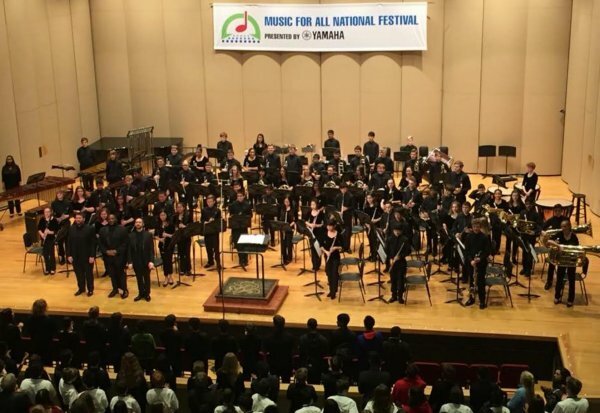 7th Grade
Seventh grade students are enrolled in one of three bands that meet every other day for fifty minutes. Those bands are then divided into separate woodwind, brass and beginning percussion classes to give students focused instruction on their instrument of choice.
Students perform in two concerts per year with a few days of full band classes during the school day.
8th Grade
Eighth grade students are enrolled in one of three ability-based concert bands that meet every day for fifty minutes. Students perform in two to three concerts per year. Eighth grade band prepares students to join the Mason High School Band Program.
The MMS Symphonic Winds, one of the 8th grade band classes, has performed at the:
2022, 2020, 2016 and 2013 OMEA State Conference
2018 and 2014 MFA National Concert Band Festival
2017, 2018, 2019, 2020, 2022, 2023 MFA Cincinnati Regional Concert Band Festival
2015 BGSU Reading Clinic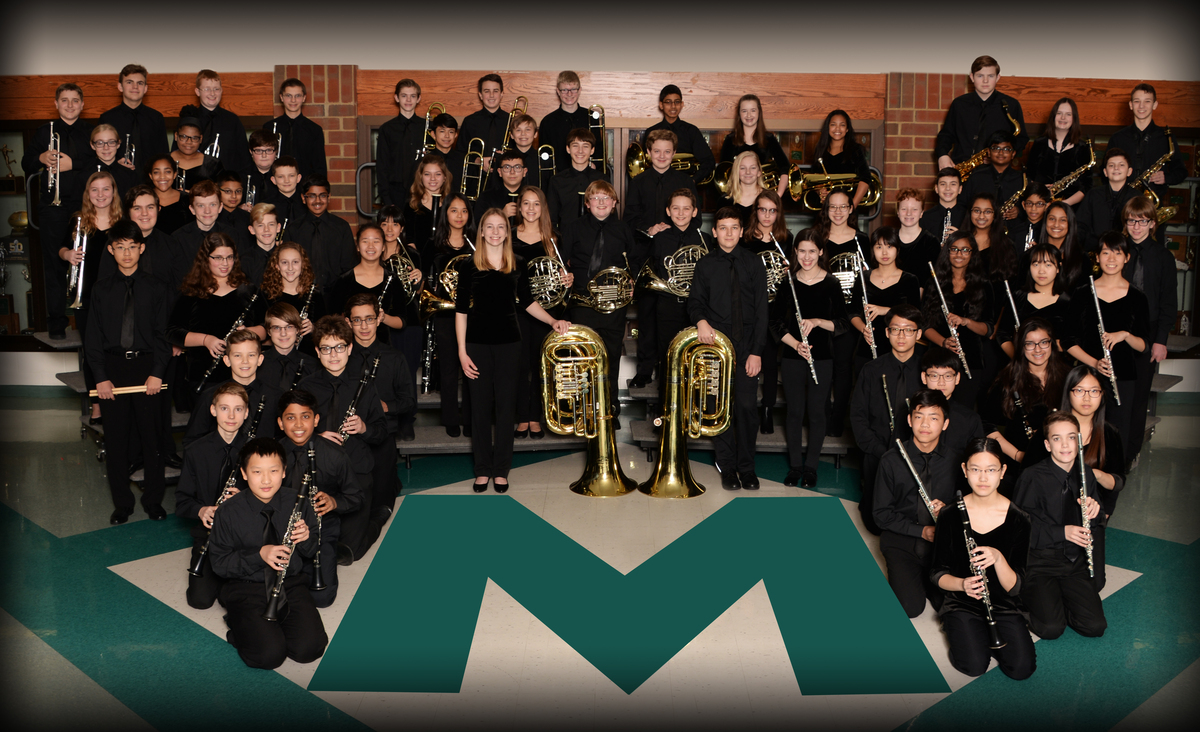 Many of our middle school students are selected through auditions to perform with the OMEA District XIII Middle School Honor Bands and the Junior Cincinnati Youth Wind Ensemble. In the spring, nearly 200 students participate in OMEA Junior High Solo & Ensemble festival.
The eighth grade bands have consistently earned superior ratings at OMEA Junior High Large Group Adjudicated Event.
Students also are encouraged to take advantage of the opportunity to enroll in private lessons on their instrument with extremely talented local professional studio instructors who support the Mason Band program.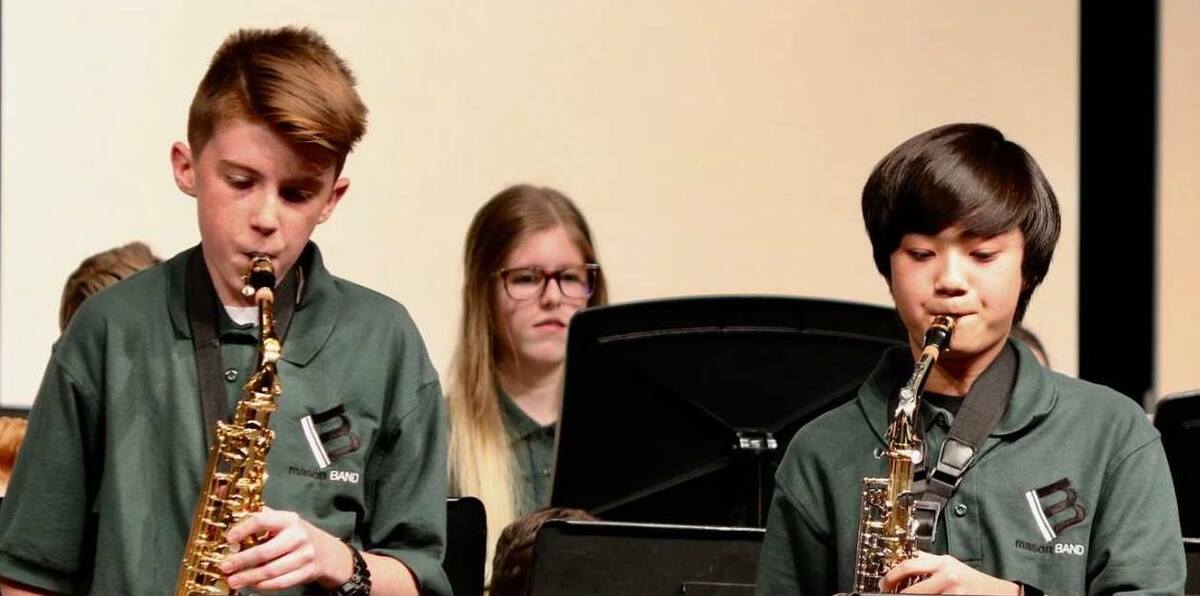 7th and 8th Grade Jazz Bands
MMS band students are invited to perform in 7th or 8th Grade Jazz Band. Each of the Jazz Bands meet once per week after school beginning after winter break.
Jazz Band begins in January and performs on the Jazz Night Concert in April. Jazz Band is open to any student in 7th or 8th Grade Band and additionally includes selected students on piano, guitar and bass guitar.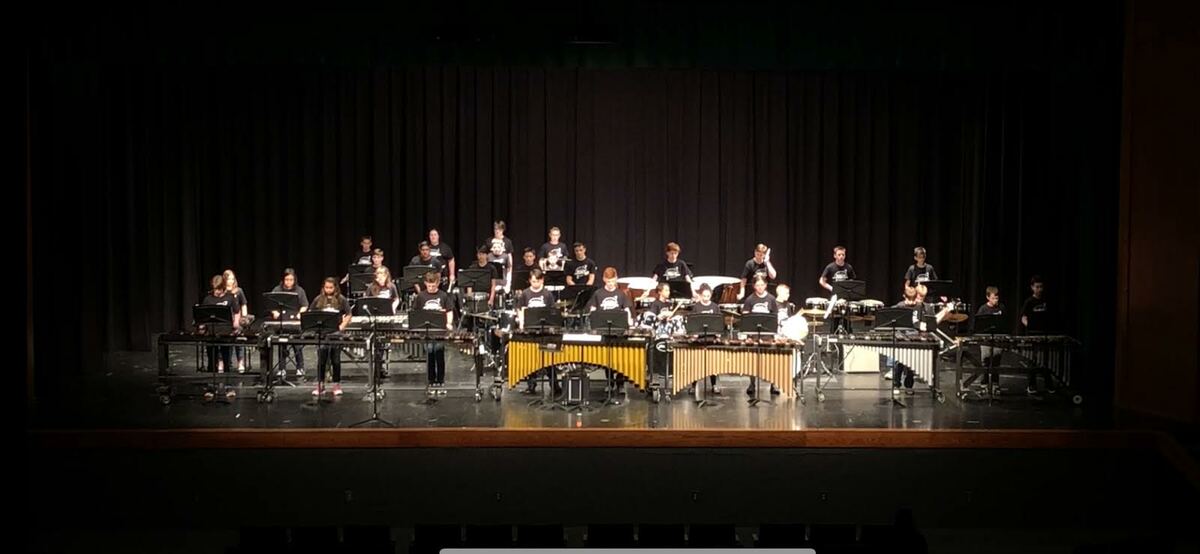 Winter Percussion
The MMS Winter Drumline meets twice a week during the months of February, March, and April. Students will learn new skills, new music and perform a concert in late April.
Any 7th or 8th grade percussionist currently enrolled in band at MMS is welcome to participate. Students have the opportunity to perform on a variety of percussion instruments.