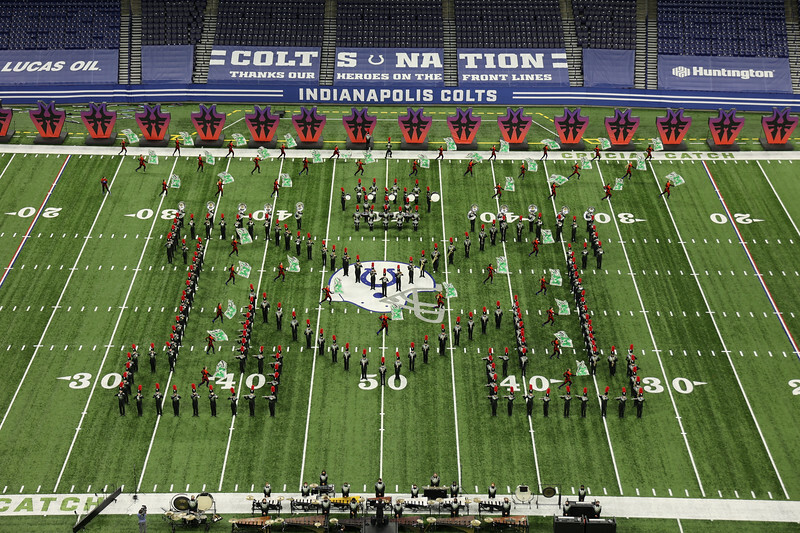 William Mason Marching Band
As a consistent Bands of America Grand Nationals Finalist, the William Mason Marching Band is one of the best high school marching bands in the nation.
Our ensemble includes roughly 250 students in grades 9-12 making it the largest student organization on campus.
In addition to hosting competitions, the Marching Band performs in several competitions in the Mid-States Band Association and Bands of America circuits. We've proudly performed in the 2016 Tournament of Roses Parade in Pasadena, CA; Indianapolis, IN; St. Louis, MO; Pontiac, MI; and Atlanta, GA.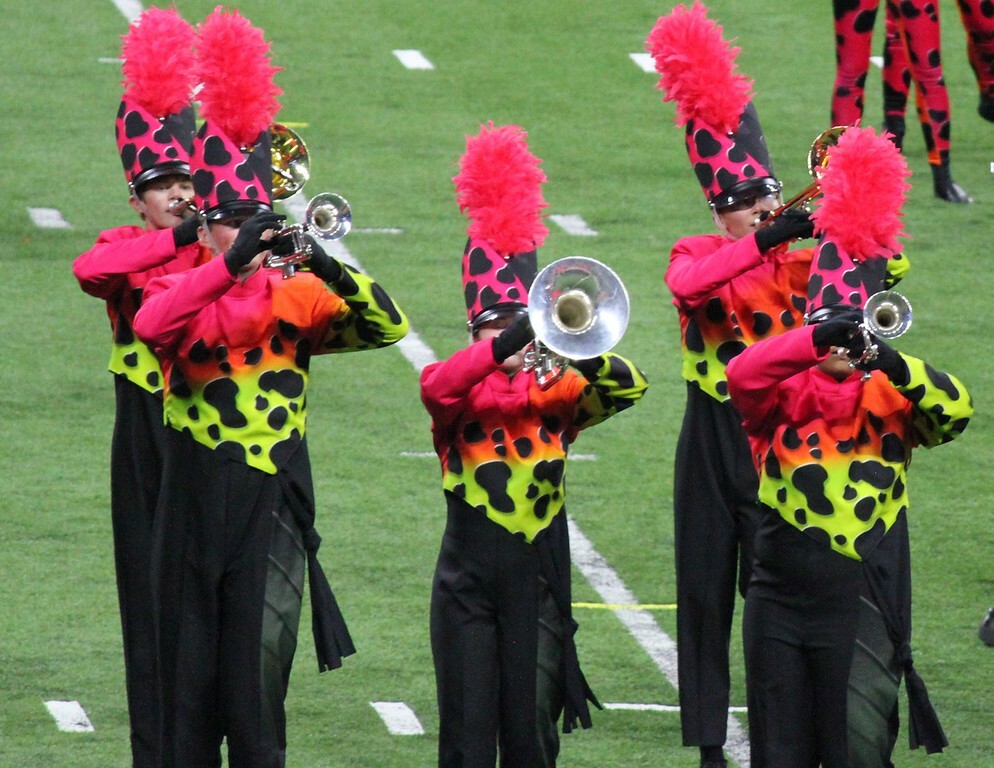 Marching Band Achievements
BOA Grand National Finalists
2021 11th place
2019 7th place
2018 7th place
2016 3rd place
2015 4th place
2014 5th place
2013 6th place
2012 8th place
2011 10th place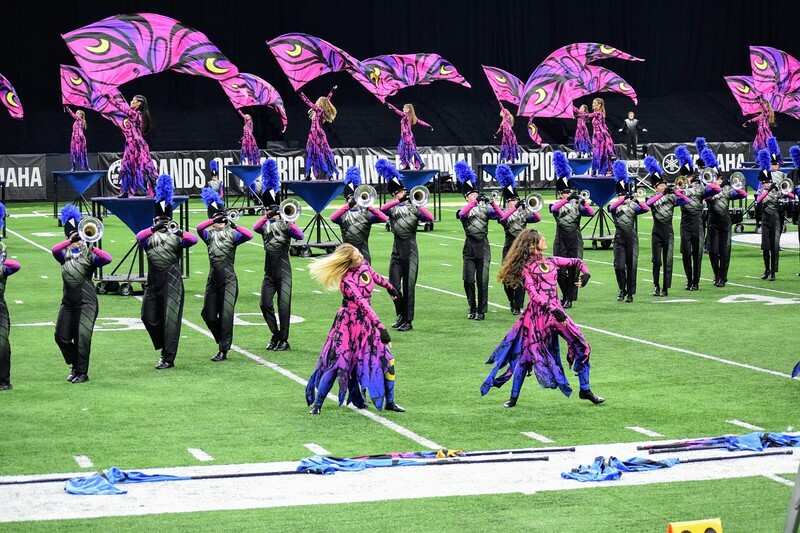 BOA Regional Champions
2018

2016

2015

2014

2013

2010
2016 BOA Grand Nationals Semifinals Award (Class AAAA) for Outstanding Visual Effect
MSBA Open Class Champions numerous times
2011 Sudler Shield Award
Featured in Halftime Magazine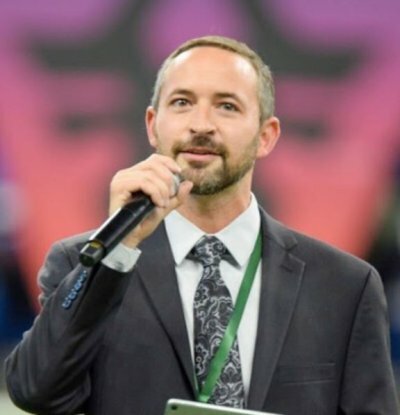 Message from Mr. Sleppy
Hello Mason Band Families!
On the verge of a new season, it is humbling to look back on the past 3 years which have taken us through some of the most challenging times in our lives. I put myself in the shoes of our rising seniors who were introduced to the marching band in 2019 with "WHAT LIES BENEATH"…playing on slides and dressed in brilliant colors! Then came the 2020 season and the pandemic which was certainly UNINVITED. However, the students forged ahead amid tight restrictions, modified schedules, and canceled competitions, and we were rewarded with one of the most special celebration days in Lucas Oil Stadium. In 2021 we took to the skies with TOP GUN, again performing on the national stage as the band returned to finals competition after the prior year's cancellations.
These past seasons have taught us that it is not just about the ending destination, but about the journey, the process, and the time we spend together. We look forward to establishing new relationships, strengthening old ones, and working together to create the family we call Mason Bands. We look forward to working hard, pushing each other, and pursuing excellence in all we do. We look forward to the excitement before a show, the thrill of competition, and the rush after a great performance.
We have so much to be grateful and excited for in 2022, and I look forward to embarking on our journey together!
With Pride,
Mr. Sleppy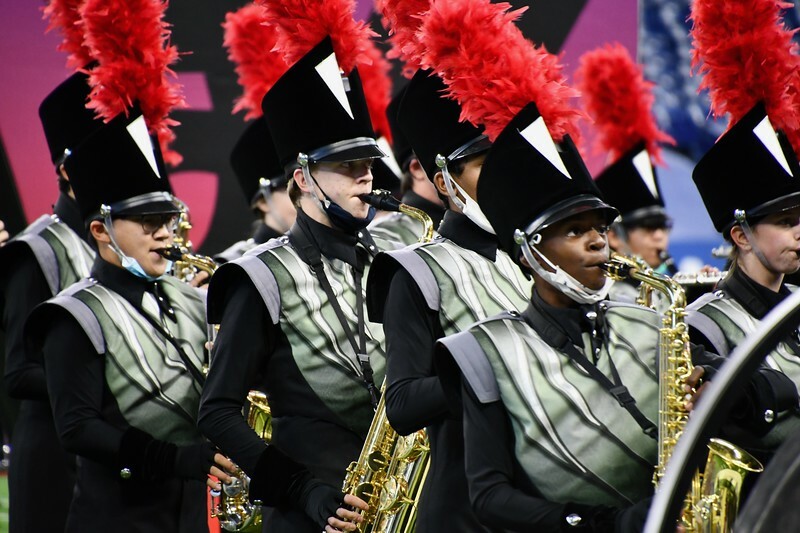 Marching Band Student Info
Marching Band is a co-curricular activity that meets entirely outside of the school day.
Our season runs from late May with most of summer break off, then reconvenes from late July through mid November.
During the school year, we rehearse several times a week and perform at home and away football games. Students receive .5 fine arts credit per season and can earn PE credit for participation.
All musicians in Marching Band must be enrolled in one of the school concert bands.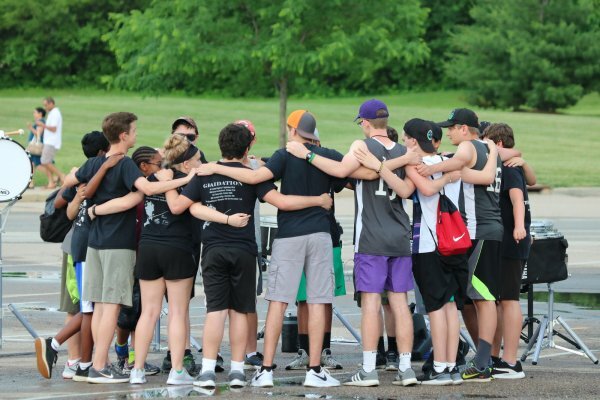 More than just marching band.
Ask any student, and they'll tell you marching band is a lot of hard work. Whether they're an instrumentalist on the field, a perucssionist in the front ensemble or tossing flags and rifles as part of the color guard, these young adults put a ton of effort into performing an amazing show at the national level.
But marching band is so much more than a performance.
It's forming lifelong friendships on the hot blacktop. It's fun and games during spirit week and socials. It's incredible music coming together into one beautiful piece. It's special memories to last a lifetime. And it's lessons in grit, perseverance and leadership to catapult these teens into adulthood.
To all the marchers out there, we salute you!