Mason Intermediate School Bands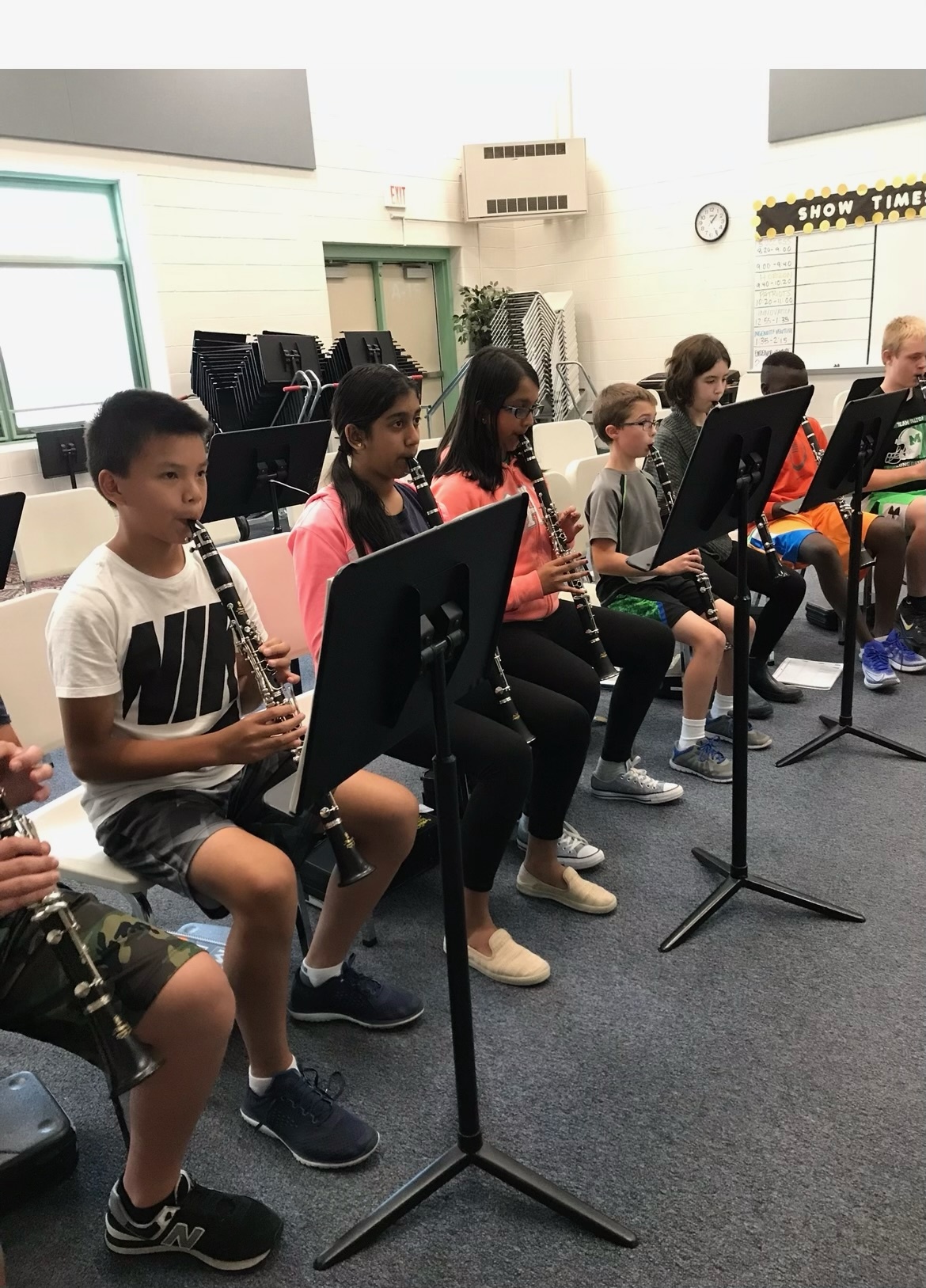 Students can join the Mason Bands in 6th grade as a Beginning Band student at Mason Intermediate where students learn the basics fundamentals of their instrument from the ground up! No previous instrumental experience is required.
Each year 5th grade students will attend our annual Band "Demo Day" where all of the instruments are demonstrated by current Mason band students and learn more about becoming part of the Mason Band family! Students have the chance to see the instruments up close and personally at the annual Mason Band Fair in the spring of each year!
Once students are scheduled for Band, they will have the opportunity to experience a PERSONALIZED INSTRUMENT TRIAL where a Mason Band Director will help them choose the BEST instrument for them to play!
Students have an opportunity to begin on either a Woodwind (Flute, Clarinet, Alto Saxophone) or a Brass (Trumpet, French Horn, Trombone, Euphonium, or Tuba) instrument with classes meeting twice a week all year long.
Students who are interested in our Percussion Program that begins in 7th grade will have an opportunity to attend Percussion clinics during the spring of their Beginning Band year!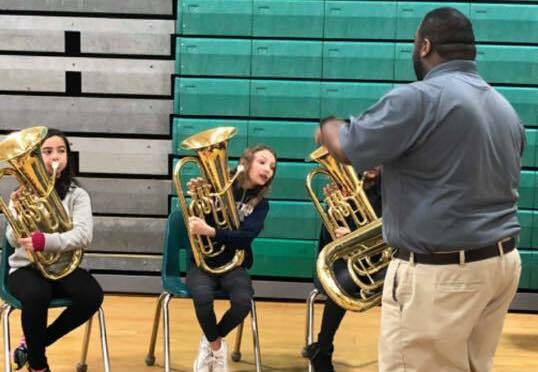 Band Fair
Update Coming Soon!