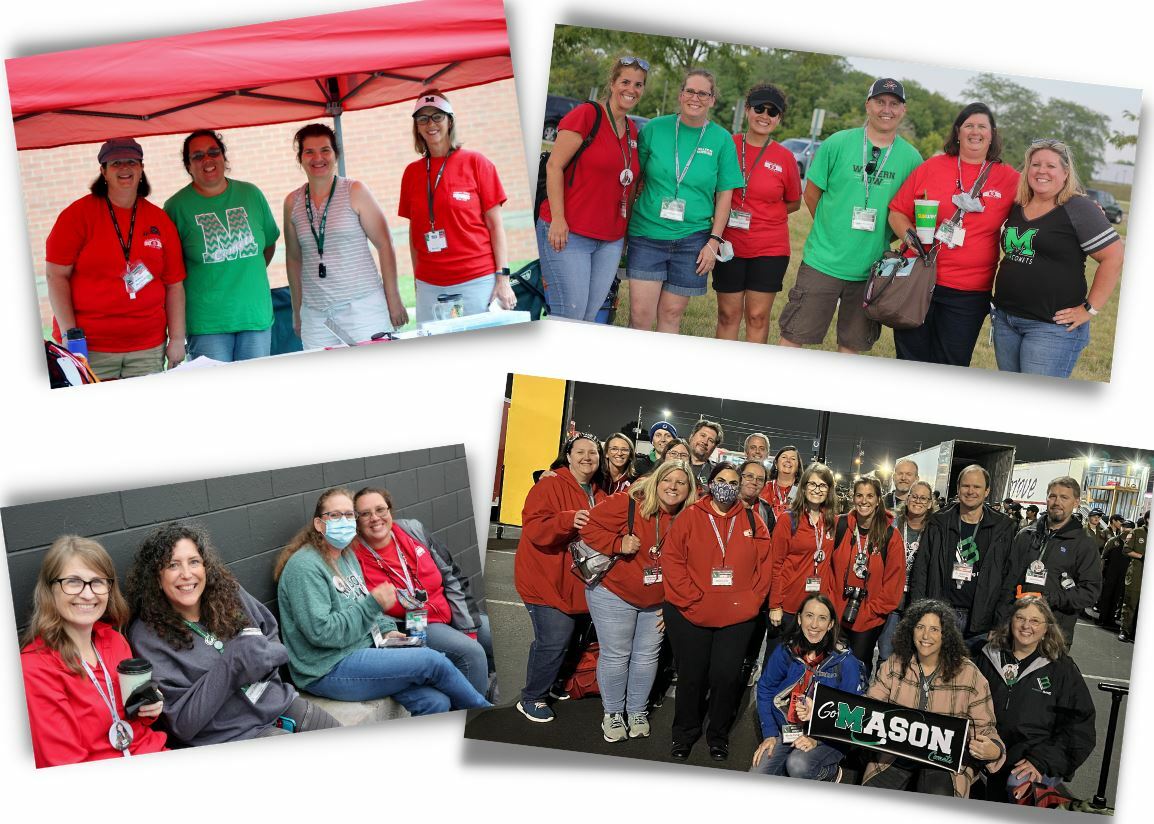 Our Student Care Team
Chaperones and Band Aids are on the front-line of helping promote and protect our students' health and wellness. We support our Concert Bands, Marching Band and Winter Guard programs. We are present at extended rehearsals, band camps, competitions, football games and any trips or travel where our students perform off-site.
Learn more about being a Chaperone and Band Aid here:
Chaperones for the Rose Parade Trip
The first step to express your interest is to fill out the 2023-24 Mason Band Boosters Volunteer Interest Survey HERE. And please hold off on registering your trip with Bob Rogers Travel. We will have a Chaperone trip option available along with the Student Trip and will share more details very soon on how to register.
Typically, our Travel Chaperones are a very experienced group of parents that have been heavily involved in volunteering throughout the season. We ask all Chaperones & Band Aids to commit to at least 8-10 shifts throughout the season (and many do plenty more!). Additionally, Travel Chaperones gain experience first by traveling with the band in a local capacity and then accompanying us for overnight trips. This helps to ensure our Chaperones are familiar with our protocols and procedures as well as provides ample opportunities for our students to get to know those entrusted with their care.
If this sounds like something you'd like to pursue, please fill out the interest survey linked above and look for an email soon with more info about how to join our Student Care team. We look forward to welcoming many new volunteers in 2023!
If you have any questions, please contact:
Volunteer!
Volunteer shifts for approved chaperones and band aids are available in Charms. Thanks for signing up!
Training
Chaperone & Band Aid Training:
Details To Be Shared in April.
CPR Training
Band Aids need to be current in CPR certification. While CPR training is not required to serve as a Chaperone, we encourage all Chaperones to become CPR certified also.