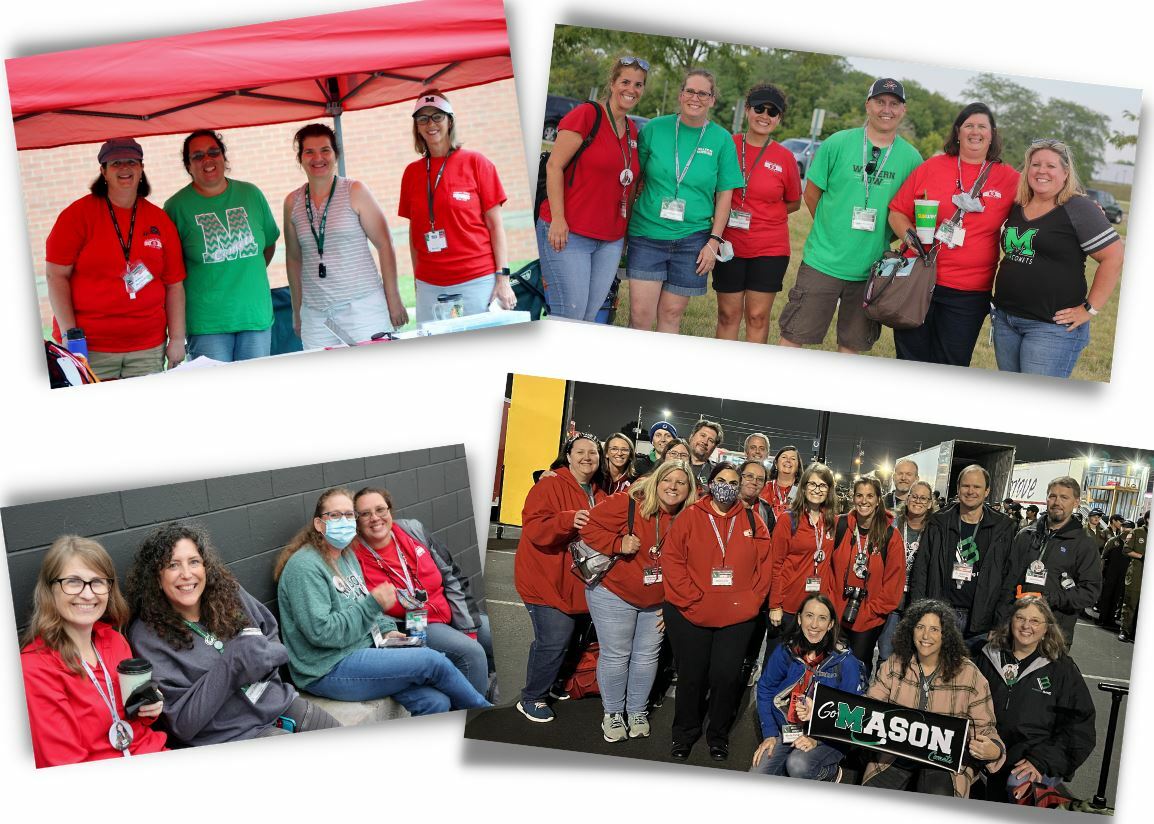 Chaperones and Band Aids are on the front-line of helping promote and protect our students' health and wellness. We support our Concert Bands, Marching Band and Winter Guard programs. We are present at extended rehearsals, band camps, competitions, football games and any trips or travel where our students perform off-site.
Learn more about being a Chaperone and Band Aid here:
---
If you have any questions, please contact:
Volunteer!
Volunteer shifts for approved chaperones and band aids are available in Charms. Thanks for signing up!
Training
Chaperone & Band Aid Training:
Monday, May 23rd 7:00-9:00 pm (Recording Available)
CPR Training
Band Aids need to be current in CPR certification. You have two easy options to take care of this requirement. Chaperones, although this is not a requirement for you, you are welcome to attend the offered training opportunity. Other parent volunteers, such as the Pit Crew, are welcome to sign up for the July 9th training as well.
On July 9th from 1-5pm, we have an in-person learning opportunity at Mason Firehouse 51. The cost is $20 per person. We would love for as many adults as possible that care for our students to be trained. If interested, please indicate by completing this form. Google Form
If you are unable to attend the in person training, you can do it online at the following website. https://www.nationalcprfoundation.com/