Organizational Committees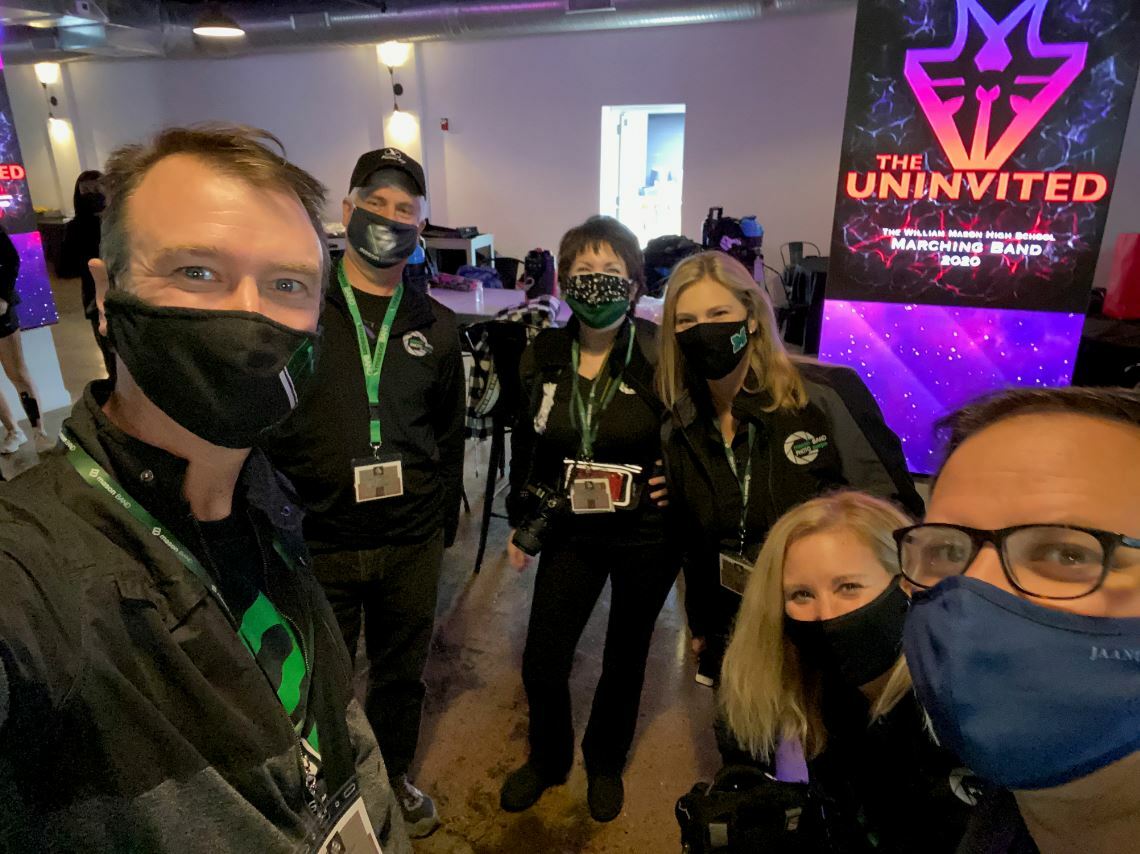 Photography: Consider joining the photo corps who helps make the Marching Band photo history one that will be around for years to come. Photographers take photos, edit and label them and upload them to our SmugMug site.
Spirit: Crafters and sewers needed to help make spirit items including flags, hair scrunchies, scarves, buttons, jewelry, and other items as needed. Volunteers are needed to organize and distribute products to students and families when required; work the spirit booth to sell spirit items, candy grams, spirit grams, and other items at competitions, tailgate, and other events; participate in showing our students and staff our support at send off to competitions and events; assist in making of signs, helping decorate the school/band hall/lockers for Grand Nationals send-off. Overall help encourage band families to show their Mason Band family pride!
New Member Development: Assist the committee chair in hosting 'coffee talk' meetings as well as other gatherings to keep new parents up to date on the information they need as they need it to have a successful first year in the Marching band.
Senior Liasion: Assist the committee chair with senior events, including banner production, hanging and distribution; coordinate senior video with senior parents; and assist in planning and coordination of senior night activities including the dinner, half time presentation, and post-game senior walk. This is a job reserved for freshman, sophomore, and junior parents!
Audit and Finance: Assist the Treasurer and Assistant Treasurer by attending quarterly meetings, working on the budget, assisting with audits, and assisting at competitions.
Charms: Assist in maintaining student data in CHARMS, including assisting families with sign-in and navigation/updating as needed.