Cincinnati Regional Concert Band Festival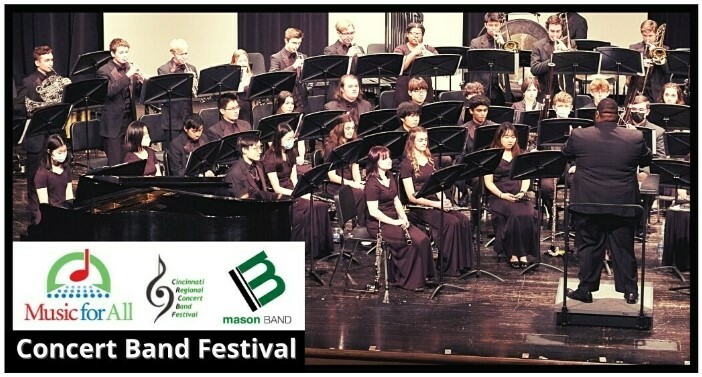 Music for All is a national organization that supports music programs through education and performance opportunities. Music for All is proud to partner with the William Mason High School band program to present the 2024 Cincinnati Regional Concert Band Festival as one of the Music for All Affiliate Regional Music Festivals. The Cincinnati Regional Concert Band Festival is a non-competitive concert performance and clinic-based event that fosters excellence and growth in concert band education and performance. Ensembles of all levels are encouraged to attend.
The event includes two performance stages, and directors are encouraged to register multiple concert bands. Groups will be required to attend at least two performances by other schools participating in the festival. This attendance requirement ensures that all groups have a concert performance for a significant and supportive audience. Each ensemble will present a 20-25 minute concert and receive a 30-minute clinic with one of the world-class clinicians scheduled for the event.
Above you will find the 2024 registration form link and clinician information. Your registration will be complete when this questionnaire is complete, and your registration fees are received. Please send your payment of $450 per ensemble to Avious Jackson at Mason High School, 6100 South Mason-Montgomery Rd., Mason, OH 45040. Make all checks payable to the Mason Band Boosters.
There are 33 performance spots available for the 2024 CRCBF. The event has two performance stages. There are 15 performance spots available for the main stage (Featured Bands, MHS Auditorium) and 18 performance spots available for the second stage (Invited Bands, MHS Small Commons). We will not be hosting a Friday evening option this year.
Bands wanting to perform on the auditorium stage as a Featured Ensemble are encouraged to include a link to an audio recording of their ensemble from sometime in the last two school years.
All attending ensembles are required to view two other high school/middle school ensembles.
Bands with unpaid fees after November 6, 2023, will be placed on the waitlist until registration fees are received. Bands registering more than two groups may have a group put on the waiting list depending on the number of participating ensembles.
2024 Guest Ensembles
The Springboro Wind Symphony-12:00pm, High School Auditorium
To read more about The Springboro Wind Symphony visit their website.
The University of Kentucky Wind Symphony -4:40 pm, High School Auditorium
More information can be found on their website

HERE
2024 Feature Stage Clinicians
2024 Invited Stage Clinicians
Kathleen McGrady (Tentative)
Complete Schedule of Performances
TBD
Schedule of Mason Band Performances
TBD
Tickets
Tickets are available for purchase at the door.

Price: $12.00, children under 12-free (includes access to digital program)

Tickets cover viewing all the bands performing on either stage during the event.
Volunteer Needs
Please check back at a later date for volunteer needs. Sign ups will be posted closer to the event.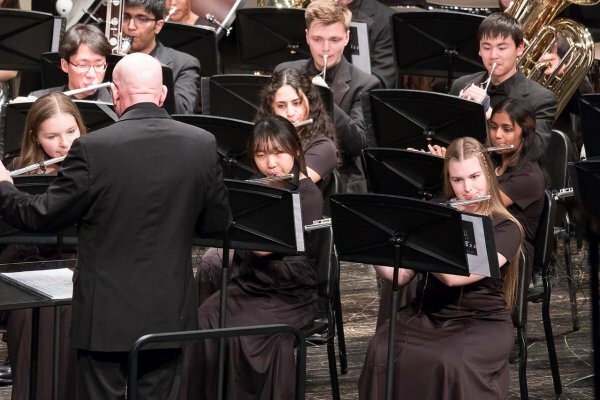 Questions?
Please direct all questions to Avious Jackson at jacksonav@masonohioschools.com