Marching Band Awards Night
This event has expired.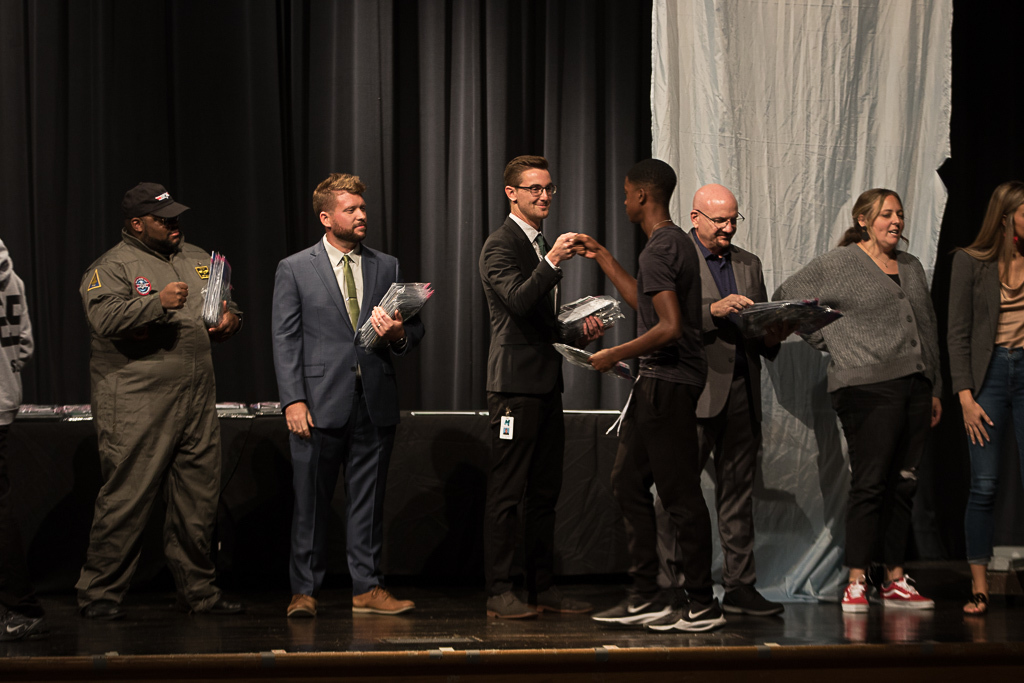 Awards Banquet
You are cordially invited to attend the 2022 Marching Band Awards Banquet as we recognize students for their outstanding season. Please feel free to invite Grandparents or other family members who may enjoy celebrating with our band family. The evening will begin promptly at 6:30 pm with light refreshments served immediately following the video.
The photo committee will have a table near the entrance to the auditorium to distribute orders of panoramic and section photos. If you are unable to pick up during this timeframe, please notify photo@masonbandboosters.com to make alternative arrangements.
Programs
To ensure every family receives a copy of the season finale program, one will be placed in each student's individual awards package. Additional copies may be available to order prior to Nov 1st, so please reach out to secretary@masonbandboosters.com if you are intersted.